Slavegirls in an oriental world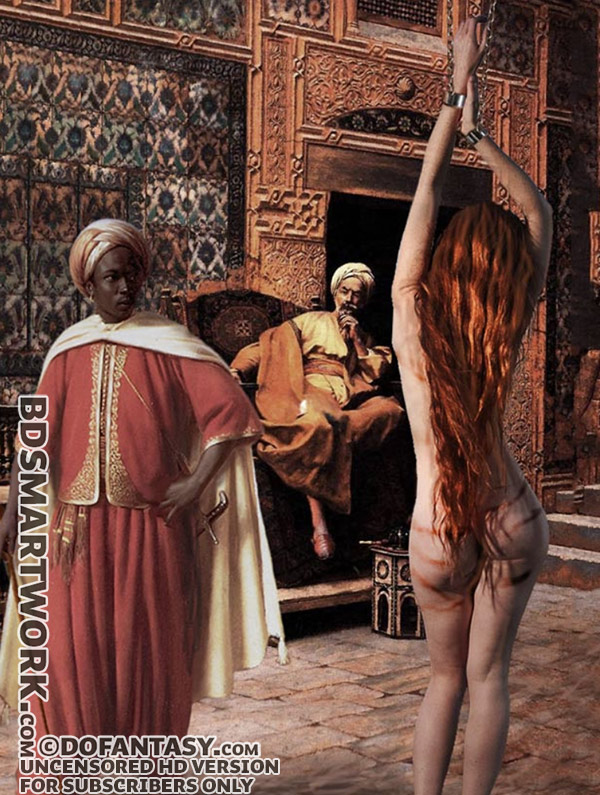 A group of four local Sheiks knew the price was going to be high, so they secretly formed a syndicate to avoid bidding against each other. They would have her for a week each.
Sheik Malik al-Jud was the first to have her.
His young slave trainer had stopped flogging her and stood staring at her as if he had fallen in love.
"Flog the bitch, damn you! Flog her tits!"
"Yes, Master!"
SWIIIIIISH!
THWAAAACK!
"AAAAAAAAAAAGHHHHHHHHHHHHHHHHHHHHHHHHHHHHHH!!!"
After a dozen blows on her breasts the Sheik stopped him.
"Untie her and place her like a crab, tits and cunt up!"
The trainer made her lay on her back and push her bottom up off the ground. Her legs were wide apart now and her cunt lips were open and unprotected.