Chinese torments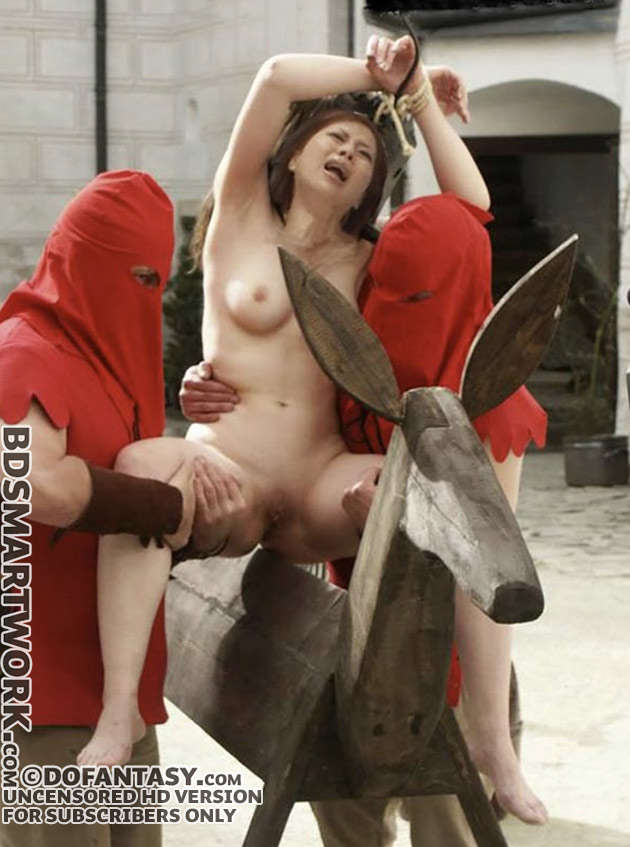 These men had no wish to cut Lan's limbs off, but they did wish to punish her. She was a member of a rebel group fighting the Empire and she had become a legend in her region for her fighting skills. Her group ambushed Imperial soldiers in the mountains and they were famous for being fit and tough and for knowing the mountains well.
Her name was Lan, which meant orchid, but you could see there was nothing delicate about her. She was solid and muscular. Imperial soldiers knew of her reputation.
There were many stories about Lan. One was that she had captured an Imperial Officer and taken him to the square in a small village. She made him lie naked on the ground and she tied him with his legs wide apart. She flogged his cock with a riding crop and a bamboo cane until he screamed for mercy. Then she took all her clothes off and sat on his face. Some say she killed him by cutting off his air with her cunt.
Nobody knew which stories were true and which were not, but when Lan herself fell into an ambush, the soldiers were pleased. The patrol, a dozen men, tied her up and spent the whole night fucking her and flogging her…
"So you flogged an Officer's cock with bamboo, did you, rebel bitch? Take that, right on your whore's cunt!"
THWAAACK!
"AAAAAAAAAAAAAAAAGHHHHHHHHHHHHHHHHHHHHHHHHHHHHH!!!"
They flogged her with everything they had, and they put the hilts of their swords in her cunt and anus. They filled her with spunk in every hole they could find and they masturbated over her and pissed over her.