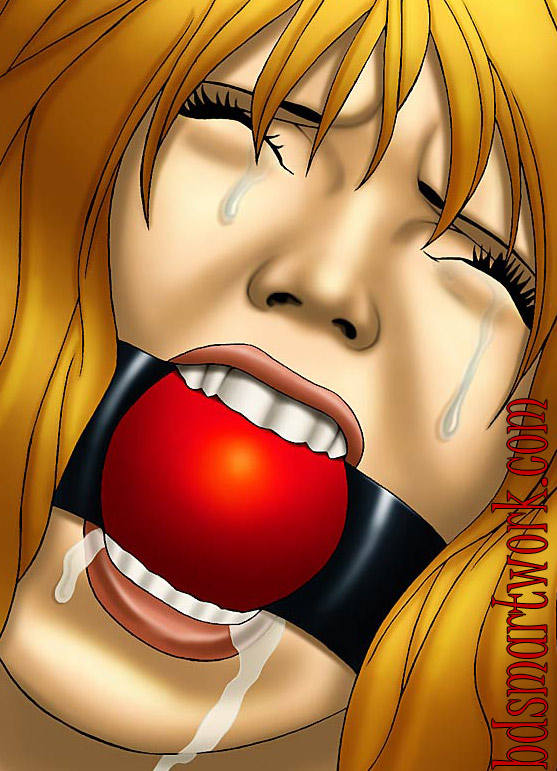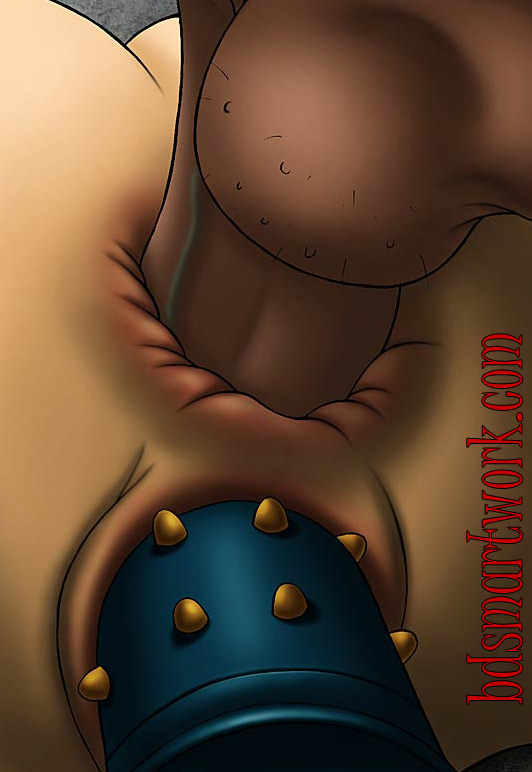 Olivia wiggled her bottom back and forth, bounced it up and down, at least as much as the belt that restrained her to the rail of the saw horse would permit. In spite all of her effort, her anus remained firmly impaled on the man's dick.
Out! Shit! I've got to get his cock out of me! Out! It hurts!
She tried jerking her hips forward, tried climbing onto the horse. The man's dick stayed planted up her backside.
Noo! Nooo! It's like he jammed a hot curling iron up my bum! Can't I shake it out?
But the man's thick rod stayed right where it was, filling her sore ass with a burn like the fires of hell had been lit up in her wrenched open anus.
I can feel every twitch of his dick… and they all hurt!
It seemed like her guts were pressing up into her lungs, pushing out the air. She tried to breathe deep to fill her lungs, tried to breathe to survive, but the belt that cinched down so hard around her waist and the ball gag in her mouth restricted her breathing. Panting through her nose, she could not get enough air. Fear increased Olivia's pain, and pain increased Olivia's fear.