GQS – The curse of Isthar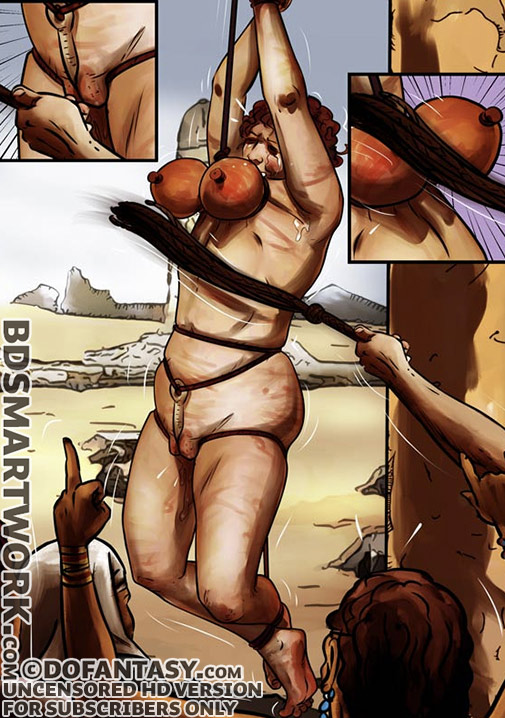 "AAAAH! You know what? I go to the Pain Auctions sometimes. You Daughters of Isthar would enjoy them! You think you're cruel with men, don't you? You're shit, that's what you are! The Pain Auction workers are professionals. And they've got the crowd behind them! Julius Caesar and those dumb Romans bastards think people want bread and circuses. I'll tell you what people want! They want cruelty and lust! They want to see cunts and they want to smell them! They want to hurt them too!
Anybody can take their enemies to a Pain Auction! It's for all kinds of people, the scum of the earth and the biggest landowners! Common thieves and corrupt politicians! Jealous husbands! Women with insolent slaves! It doesn't matter who! All you have to do is take the victim to the Pain Auction nicely tied up!
People bid for their favorite torture or abuse and the torturers apply it. The victim screams but you can't hear it because the crowd are chanting and encouraging the torturers!"
I was beginning to understand why he was so interested in the Pain Auction and I was right.