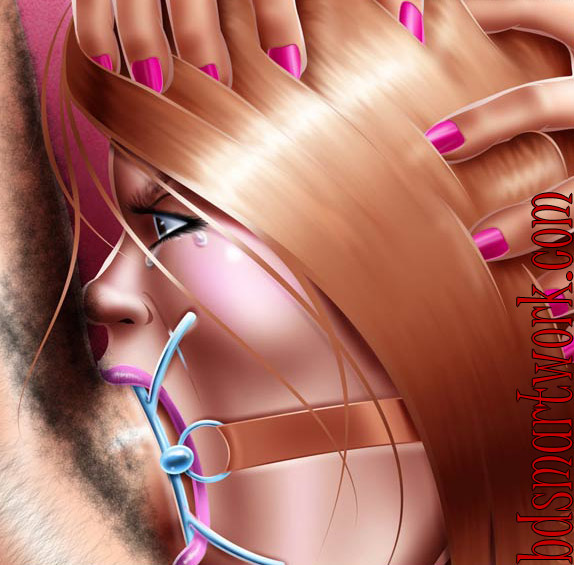 The deliveryman dragged the groaning girl to her knees, cupped the back of her head, and shoved her face down onto his cock.
It stabbed into the hole in her mouth like a knife into a scabbard. The crown hit the back of her throat, setting off her gag reflex, but he didn't let go as she twisted and choked. In a trice, the teacher was there, grabbing the back of the girl's neck while jamming her other hand deep into her bra.
"There, there, dear," she crooned into Claire's ear as she mauled a tit. "Take it … take it all, like a good girl."


One of Dotty's hands was back in the girl's shirt as she leaned down on Claire's back while thrusting the warming, whirring wanker up into her over and over and over again.
Claire was sweating profusely, her shirt all but transparent, her legs vibrating. Drool poured out of her yanked-open mouth, splashing the deliveryman's lap and splattering the floor around his chair. Mucous streamed out of her nostrils and a steady stream of tears coursed down her cheeks. She didn't even feel Swanson's fingers leaving her chest, but she certainly felt them find her clit.
The girl twitched in place as the teacher expertly stimulated her student as only a fellow female could.
Claire began to twist her torso, her mouth locked to his cock and her knees seemingly nailed to the kitchen floor. She began to rhythmically grunt in hysteria as her skin reddened.