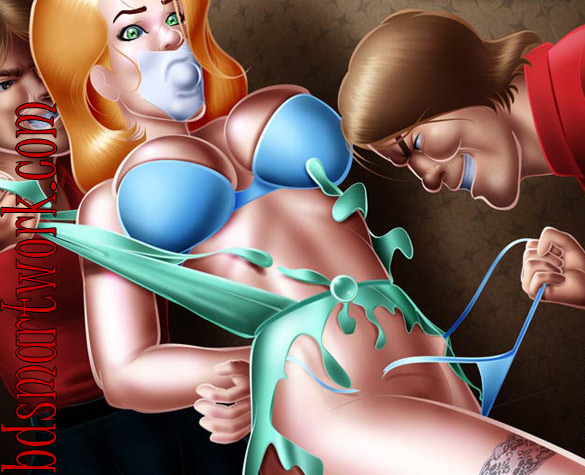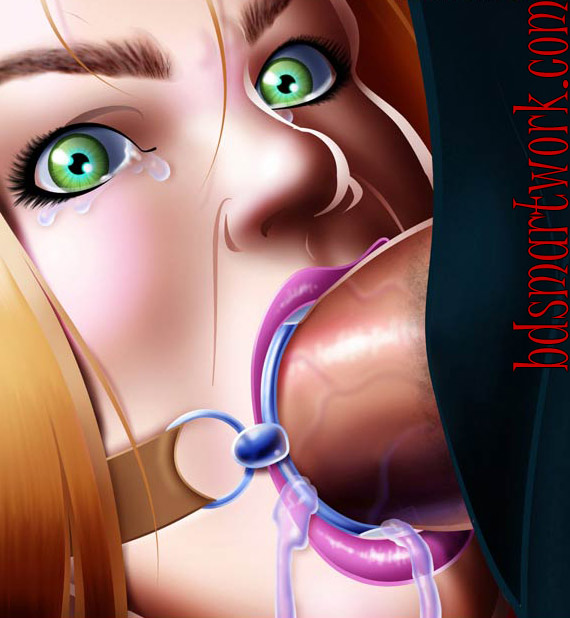 She cried for help again and again as they mauled and fucked her, her sealed mouth making a mockery of the dancers' proximity just inches beyond the broom closet door.
The whole thing had been pathetically easy. The boys waited until she went to the bathroom, and, as soon as she came out again, they surged onto her as if her friends. Practically before she knew what was happening, she was forced into the broom closet, its door shut behind her. The club was so dark, loud, and chaotic that no one was the wiser. Only a friend right beside her could've realized something was wrong, but her friends were yards away, obliviously gyrating on the main dance floor.
Meanwhile their pretty, sexy, little friend Caitlin was doing her own, unwilling, gyrations, her strawberry hair flying this way and that as she was molested and despoiled.