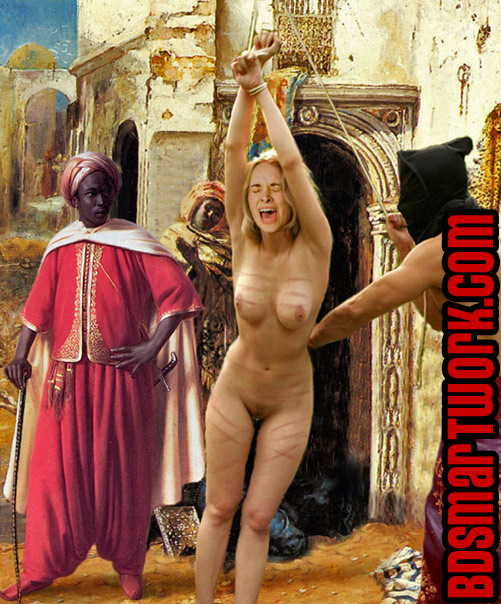 Lisa screamed as the rough hemp rope dug into her wrists as she was hoisted into the air. "You arrogant western pig" said Maud-Bal. "You refused a direct order to spread your ass cheeks and display your holes to my guests. Now they will hear to your screams while you are trained to obey!"
"NoooM PleeeaseM" Lisa begged as the whip began to fall.
"Raise her higher and spread her legs. I want to watch her struggle while the whip curls and stings the holes she tried to hide!"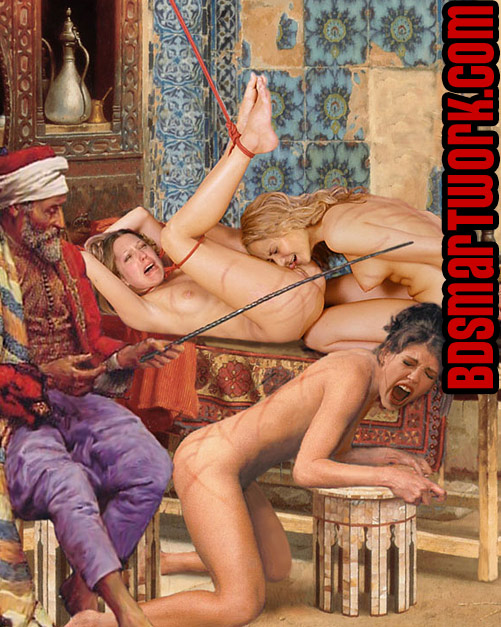 Judy had come to the Middle East to search for her missing sisters. The old Sheik made sure she found them. Locked away in his large harem, Judy, soon learned how to service the musky cunts of her sisters and the Shiek's other 40 wives.
She lapped furiously at sister Vanessa's pussy trying to make her cum. Sister Linda would be whipped until Vanessa was done. The soft sounds of licking, sucking and moaning mingled with the pitiful screams of the beaten brunette. "Yeah…. you white cunts are so fun to own!" Said the old bastard.