Black star timelapse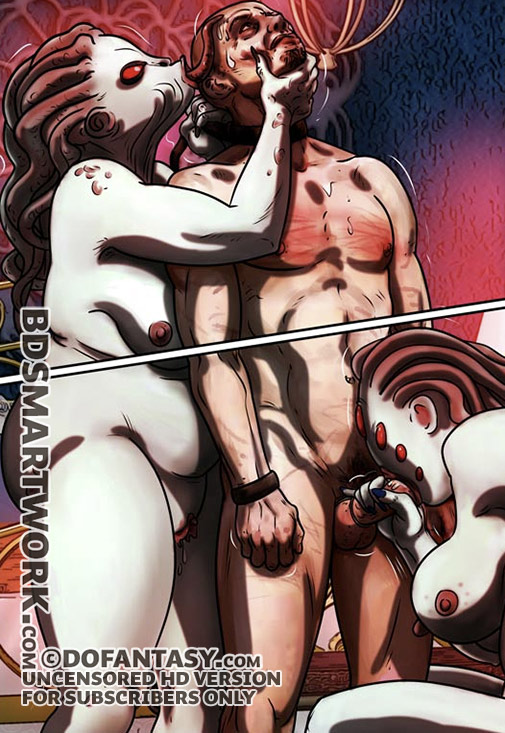 It was the inframale's first day and he was nervous. He was a slave and a stud, but he was new and inexperienced. Nobody had told him what to expect. They just told him that if he didn't do a good job he would spend the next two weeks tied by the balls to the garbage trucks, walking or running behind them.
He had a hard-on but he didn't look horny. He looked quiet and uncomfortable.
Ghilgrum on the other hand was wet and raring to get her hands on him. As soon as she stripped off she bent over and got hold of his hard-on. She squatted down and sucked it as if her life depended on it…
SUCK! LICK! SUCK! LICK! PUMP! PUMP!
"Mmmm! Lovely cock!" she mumbled.
Her friend Shrofina was worried.
"Ghilgrum, take it easy! Remember what the Cockhunters said! Don't let him cum! He's not supposed to cum!"
"How am I supposed to stop him? He's nearly shooting off already!"
"Squeeze his balls! Hard!"
"AAAAAAAAAAGHHHHHHHHHHHHHHHHHHH!!!"
The stud doubled up and yelled. A couple of drops of pre-cum came out, but nothing else. His cock was still hard.