Cosplay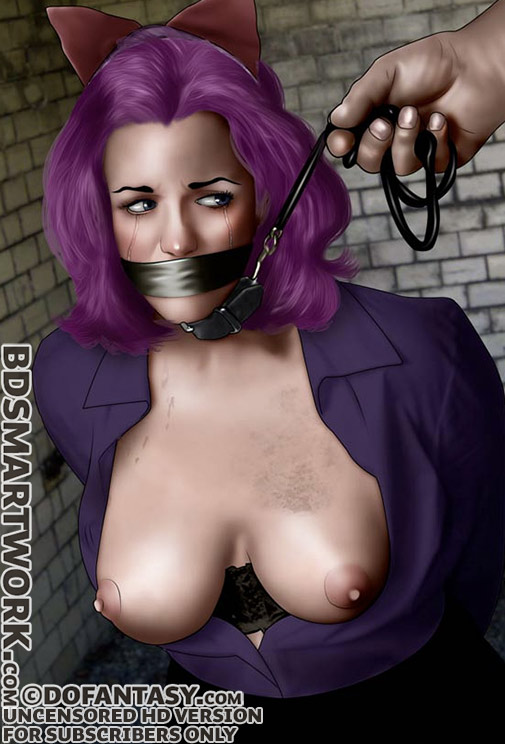 Forny took a few shots and a short video segment, and then reached for his phone. The voice on the other end was by now very familiar and very friendly.
"Mr. Forny, what do you have for me?" said the voice. "Something new and unique perhaps?"
"A pleasure as always, Clarisse, and yes, something new and unique. Something I think you'll be very interested in owning. I'll just say … a potential new playmate for Michelle, assuming you are up to being a pet-owner."
"A very interesting thought, Mr. Forny. I am interested." Clarisse laughed quietly over the phone, and continued. "Will I get to see this new pet or do I have to buy her site-unseen."
"Clarisse, you know me better than that. Photos and video are on the way. Text me if you would like to purchase. In the meantime, we'll get started on our shoot."
Already Gregory was busy working on the cosplayer's tits and thighs with a crop, pausing every few strikes to pinch and pull on one of her nipples or to yank on one of her pussy lips. Forny was enjoying the show and the photos of this beauty would be incredible. However he doubted the shoot would be a long one.