GQS – The curse of Isthar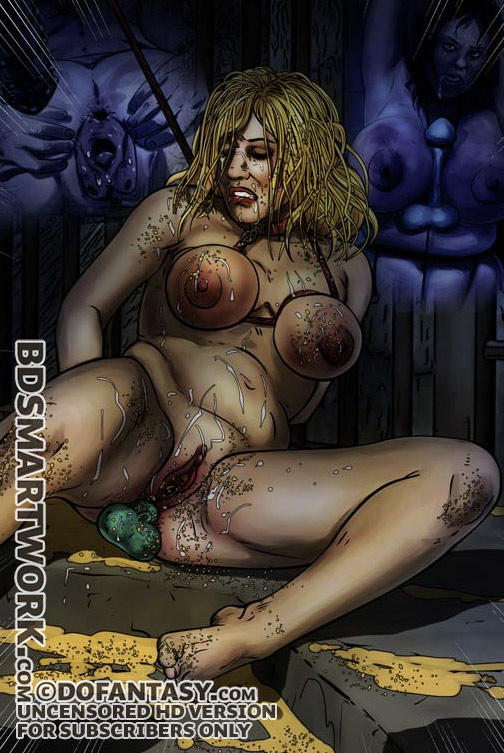 I slowly realized that they had sat me up and tied me to the bars. I tried to move, but it was too painful. Every little movement drove the bronze phallus deeper into me and scratched my bowels. They felt as if they were on fire, while the rest of me was cold. I was still covered in their semen, but it was dry now.
The bastard gladiators had tied my breasts off with the dog's leash. It was digging deep into them and they felt hard.
It was all too much for me. I went into a kind of trance, a dark nightmare full of shouts and screams and groans. I was reliving Claudia's cruel abuse at the hands of Caestus…
The nightmare seemed as long as the abuse she suffered. I remembered how she had ended up confessing everything.