GQS – The curse of Isthar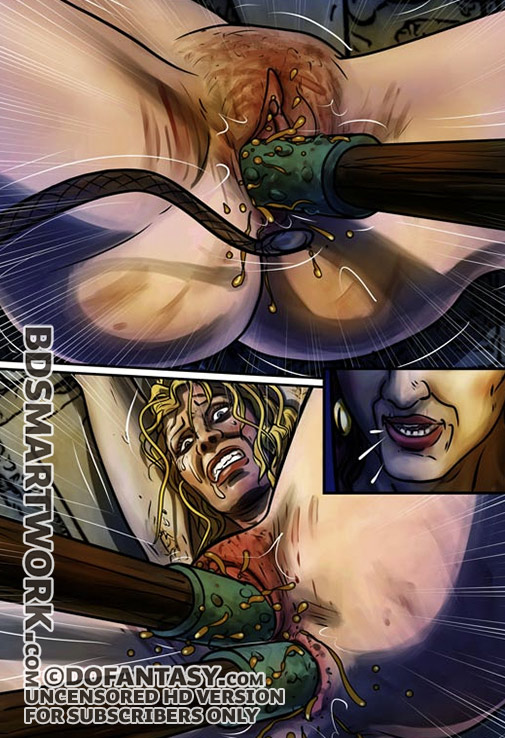 The thugs got grease and pushed two bronze arrow-heads into Luvia, one in her cunt and one in her anus.
"MMMMMMMMMMGGGGGGGGGGGGGGGGGGGGGGGGG!!!"
Luvia tried to scream, but she had no voice left and she could only croak like a frog as the thick bronze arrow-heads were rotated inside her.
"Give them a good hard twist, both directions!" Domina Rufia ordered. She reserved this torture for those who had offended her in some special way.
Luvia's vagina and anus would never be the same again…