The photographer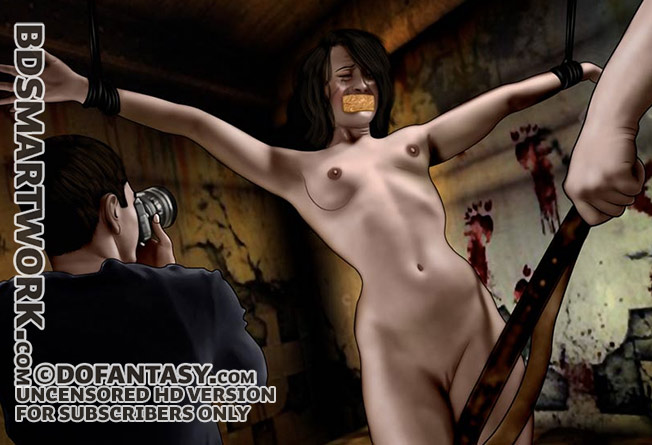 And again the belt slapped into her tits. Forny snapped pictures hurriedly, "It's a bit hard to catch, but I do love the way her breasts jiggle so tightly when struck. So hard to catch, dear, I'm afraid we'll just have to beat your tits raw to make sure I have just the right photos."
The woman whimpered harshly but it did little to slow Gregory's blows. Again and again, the belt bite into breast with Forny trying to capture every jolt and jiggle of her flesh. Finally Forny stepped back and rubbed his chin.
"Hmm, look at the taught belly and smooth-shaven little pussy. I wonder if her cunt lips would jiggle the same way as her tits when you hit them with belt? Spread her open Gregory."
Gregory pulled at several cords and the model's long shapely legs were slowly pulled apart, leaving her spread wide and full y exposed. She begged underneath the gag but Forny simply smiled and reloaded his camera.