Roman Decacence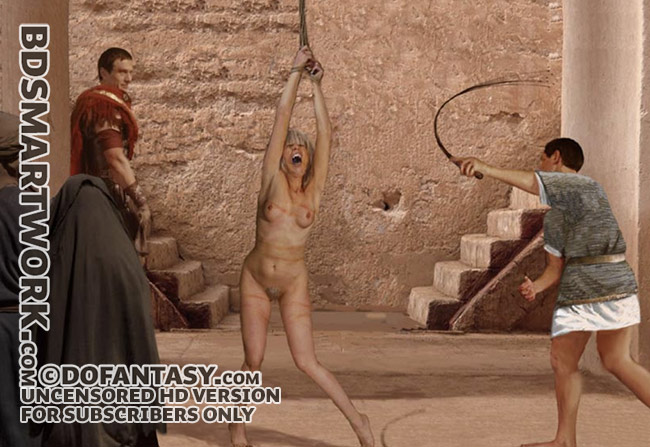 On this occasion the guests were trying to make a slave piss herself. This was kept secret from the slave so that she didn't cheat. There were ten guests and they each had three blows with a flogging instrument. Most of them chose a whip or a riding crop, but there were also bamboo canes and a bundle of birch twigs.
The rules were simple: if the slave didn't wet herself, the guests tried to make her cum.
"Take that, bitch!" a man shouted, bringing his long flogger down onto the girl's naked buttocks, breasts and thighs.
SLAAP!
"AAAAAAAAAAAAGHHHHHHHHHHHHHHHHHHHHHHH!!!"
They all flogged her but she didn't piss herself. The last guest was a woman who flogged her with birch twigs, very hard.
"NOOO! PLEEEASE! NOOOOOOOOOOOOO!!!"
THWAAACK!
"AAAAAAAAAAAAGHHHHHHHHHHHHHHHHHHH!!!"
But she still didn't piss. Marcus explained that in the second round all guests would have the same time, measured by a small hour glass, to lick her vulva. The slave fought against the tongues at first, but she ended up started swaying gently from side to side and moaning softly.