Chinese torments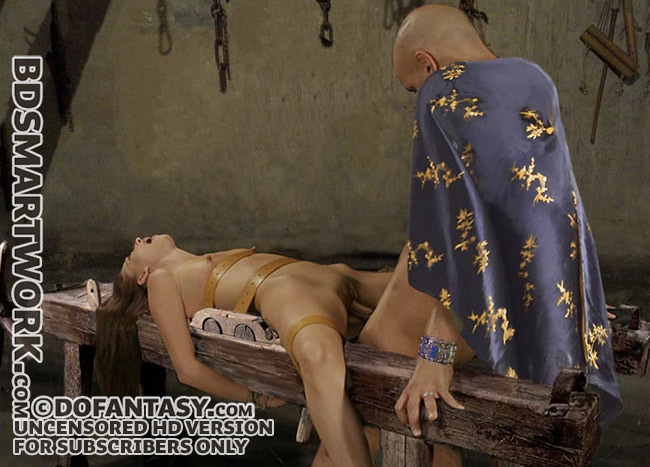 A female guest smiled and slipped out of her silk robe. She had big, heavy breasts that wobbled as she walked. She took Ju's head in both hands and masturbated on it. The guests cheered.
"Lick me, bitch!" she said. Ju obeyed and the woman masturbated on her tongue, but also on her nose and chin. "I like the feel of the hard bits!" she said, gasping. Her big breasts hung forward, trembling and wobbling irresistibly and the Prince couldn't take his eyes off them.
The woman saw this and gave an extra push upwards when she fucked Ju's face, lifting her breasts so that they bounced and wobbled as they fell heavily back into place.
The Prince's jaw dropped and his eyes glazed over as he watched the breasts bounce. He reached out and rubbed the nipples and the woman gasped.
Soon the Prince and the woman were making their sex noises. Their hips and their minds were out of control.
The Prince slapped the woman's breasts again and again. She responded by masturbating harder and faster on Ju's face. The Prince and the woman had a big orgasm together, but Ju didn't. The Emperor noticed this.